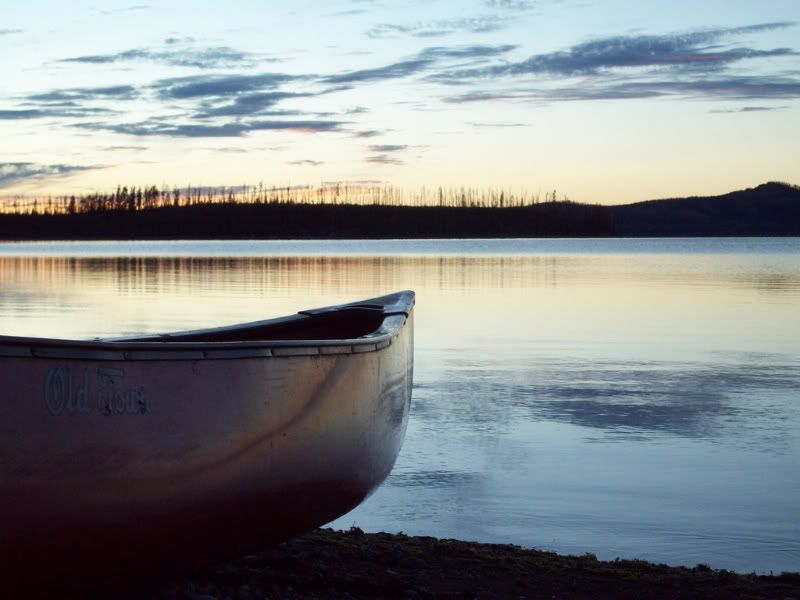 Each year I take a trip with my Father In Law. Normally we climb a major peak, or at least try to, but this year a friend recommended we take a Canoe trip in Yellowstone National Park. Now, we live about 3 hours from the South Entrance but in the 4 years we have been back in Wyoming this is only my 2nd trip there.
An amazing statistic is that 3,000,000 people (6 times the Wyoming Population) visit YNP each year, yet only 2% of them ever leave the pavement.
For our trip we paid Xanterra an ungodly fee to ferry us over to the SouthEast Arm of Yellowstone Lake. from there we took canoes 7 miles down to the very Southern end of the lake to camp. We were there for 4 nights, and I must say it was a trip that will be in my memories forever.
Even though we were in the middle of the busiest park in the US we went a full day without seeing anybody. The only sign we weren't totally alone was flickering campfires on the distant shores.
The picture above was taken from our 2nd campsite. The weather was unbelievable, the scenery beyond compare. I will post a few more pictures in the coming days.